Last week some of our students in years 8 and 9 were given the fantastic opportunity to engage in events run by Albion in the Community promoting the importance of…

Welcome to Durrington High School
Welcome to Durrington High School where we go beyond our best to ensure our students go beyond theirs. Situated in Worthing on the sunny south coast of England, Durrington High School has 1653 students on roll from years 7 – 11.
Being part of Team Durrington is fantastic! If you are a parent/carer exploring secondary school options for your child, or an exceptional teacher looking for your next career move please click the relevant box below to find out about our amazing offer.
What's happening at Durrington?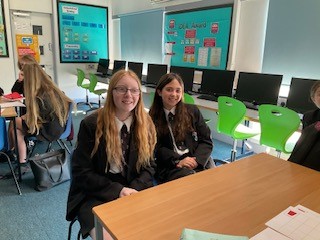 Last week some of our students in years 8 and 9 were given the fantastic opportunity to engage in events run by Albion in the Community promoting the importance of
Read story »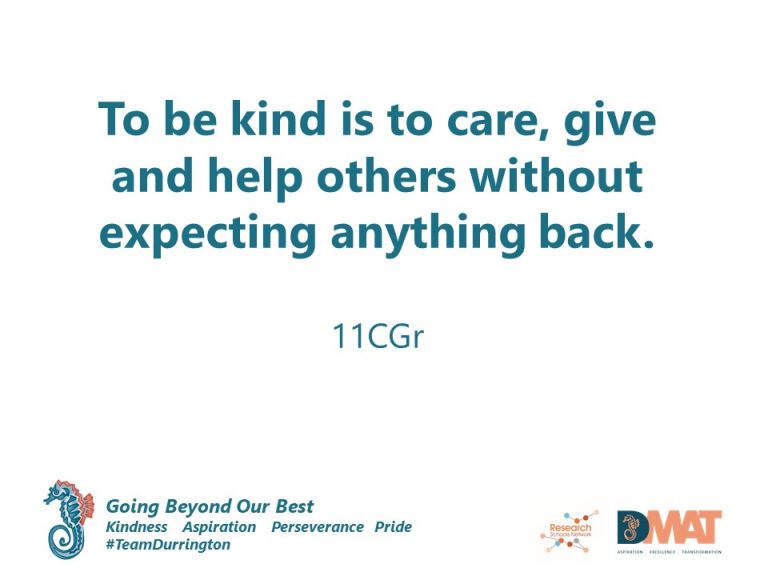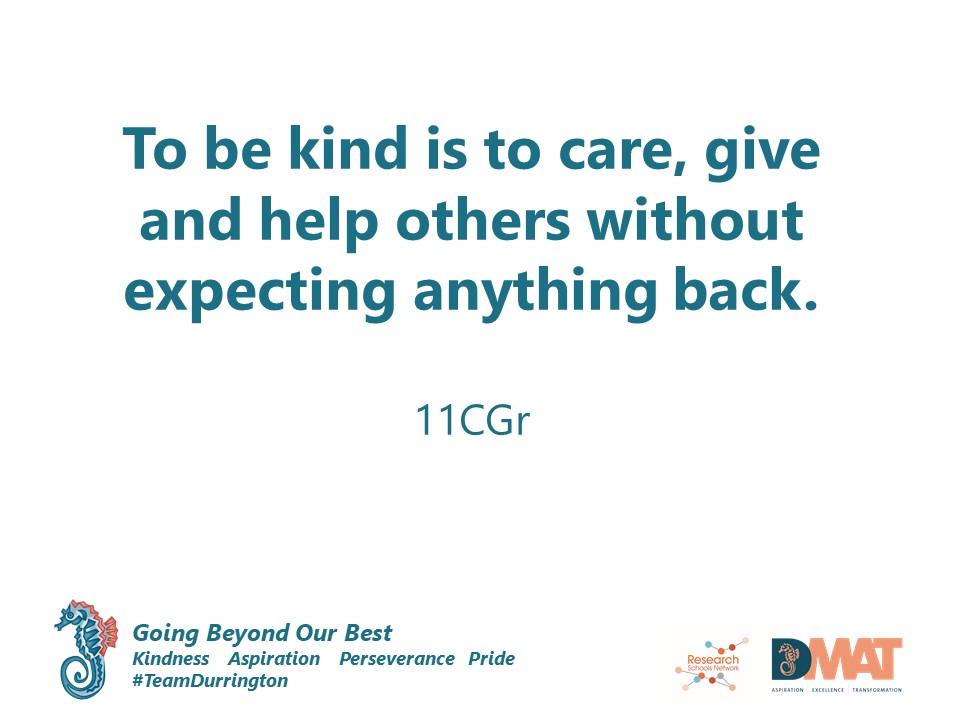 We are delighted to have recently launched the DHS Student Kindness Passport. As part of our commitment to instilling the values of kindness, aspiration, perseverance and pride in our community,
Read story »

Dear Parents/Carers We have had a wonderful start to the new school year. Many thanks to you, our parents and carers, for your continued support. We were all pleased to
Read story »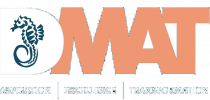 Durrington Multi Academy Trust
We are proud to be part of Durrington Multi Academy Trust
Children have one chance at education and it is the core purpose of everyone in the Durrington Multi Academy Trust (DMAT) team to ensure, whatever their starting point, they will achieve and succeed. Our schools and teams work together to:
Ensure excellence from all, for all

Transform the life chances of young people and their community

Raise aspirations by believing that, together, we can achieve beyond our expectations.
Children are at the heart of everything we do; we strive for excellence and want them to be happy, confident learners who thrive and succeed.
Our teams work together to raise aspirations, believing that together we can all achieve beyond our expectations.
We are proud that our Trust is made up of different settings, including Durrington High School, The Laurels Primary School, Durrington Research School and the Southdowns SCITT (school centred initial teacher training). It is this diversity and difference that gives us our strength and broadens our knowledge base of what works best for children.
Durrington Research School