Before the Easter break year 7 science club students were set a 'Pringle Package' challenge. They had to create packaging for a single pringle that was going to be tested by posting the pringle packages back to the school.
Students got into teams of two or three, and using materials such as packaging peanuts, bubble wrap, cardboard, newspaper etc. they put their designs and ideas to work.
There were many different designs, and a few that we were sure would succeed. Last year when running this challenge only one pringle made it back fully intact, so this time we were hopeful more would make it! The packages were sent and we waited for them to arrive at school.
On Wednesday, during science club, we revealed if any of the pringles had successfully made it back unscathed. Many of the pringles were broken with some smashed into lots of little bits. However, one team managed to get their pringle back with only a slight fracture. Ella Haskell and Tahlia Brown packaged their pringle in such a way that after going through the Royal Mail it was the most intact once it was delivered to school, and they were crowned this year's competition winners! Covering their pringle in packaging peanuts, and then surrounding it in bubble wrap before immersing it in newspaper allowed them to take the victory. As winners of this challenge they received a certificate, a pot of pringles, and an Aspiration KAPP badge.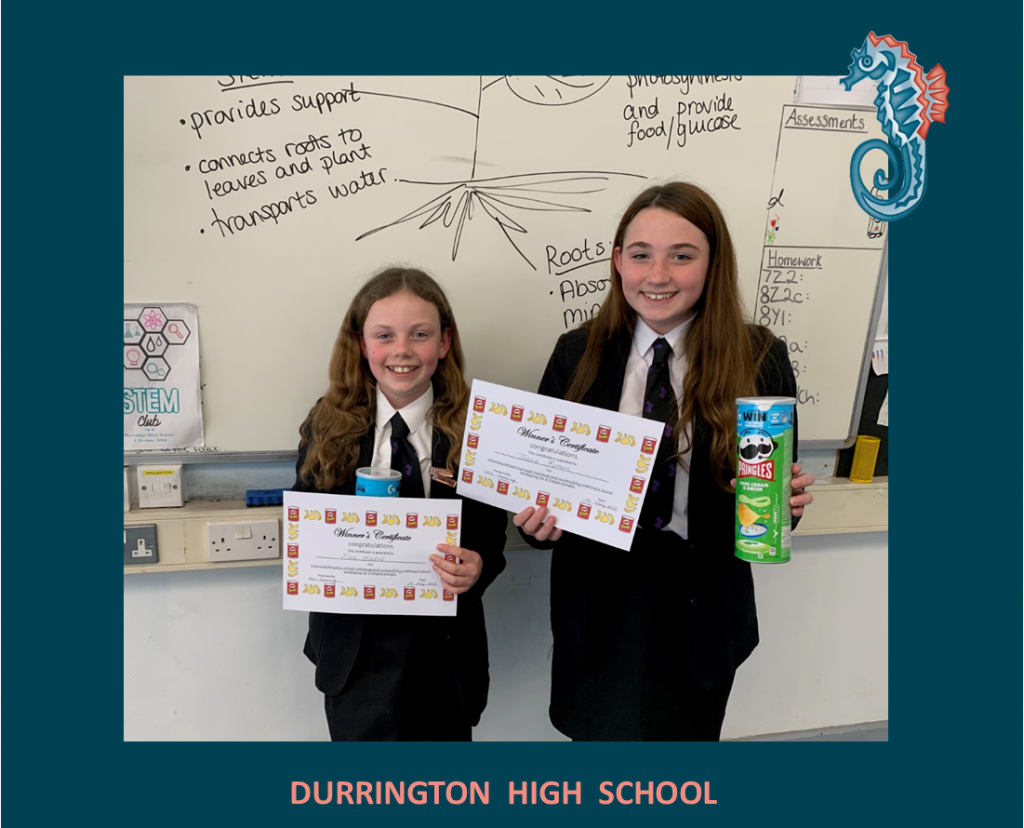 All the students enjoyed this challenge and many expressed that they thought the task would be easier than it was, but this challenge allowed us to discuss how packaging of products and food is so important.
Congratulations Ella and Tahlia on your win.