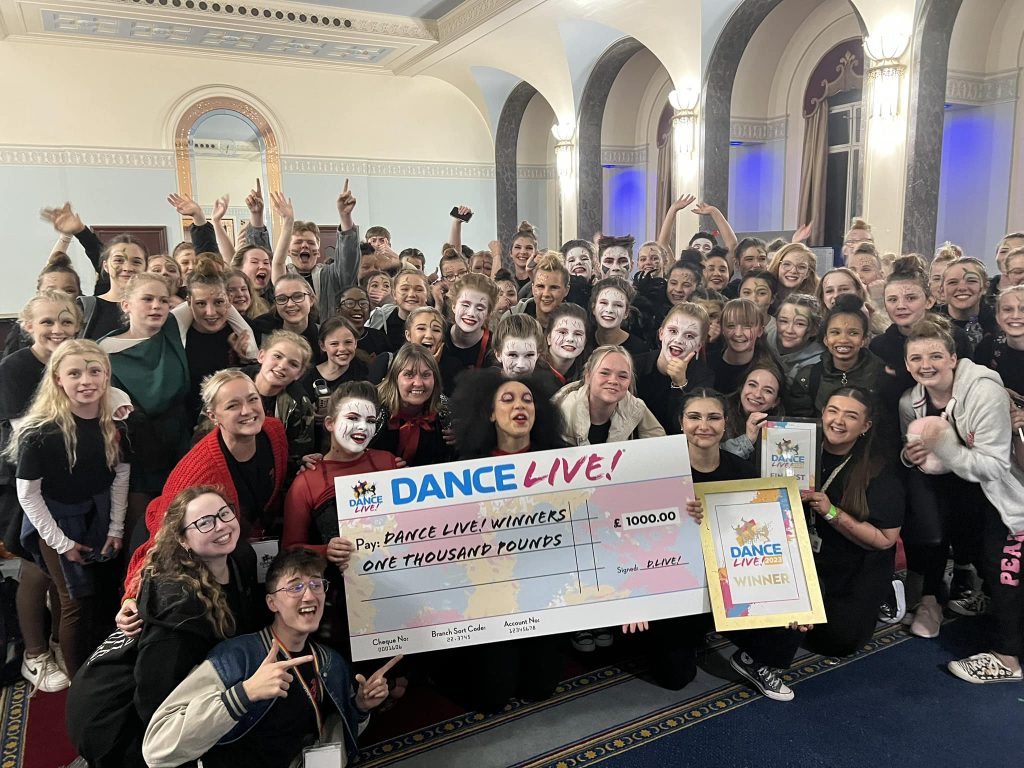 It is hard to find the words to sum up the experience we had at Dance Live on Tuesday, the whole team excitedly met up at the start of the day for a few quick rehearsals before heading off to Portsmouth. Having already won our heat in Eastbourne the team were just excited to perform their piece again and for our year 11 students the realisation that this would be their last performance representing our school was starting to dawn.
We arrived at Portsmouth Guildhall and assembled in the auditorium to watch the other schools rehearse, the standard was high and everybody was so supportive, the atmosphere throughout the day was filled with energy and excitement. We rehearsed the piece twice in the afternoon and then headed to the dressing room to start the process of hair and make-up.
We were the last school of the evening to perform and nerves started to creep in! The performance was amazing, every single member of our team including our fantastic stage crew were committed and focussed and gave the performance their all.
After we performed, we heard feedback from one of the judges who commented on how amazing the piece was, she felt immersed in our world and every time she watched any one of the performers, they were telling the story with every fibre of their being. I was beaming with pride at her comments and the icing on the cake was being crowned overall winners.
Every member of the Dance Live team is truly deserving of that title, I am so proud and honoured to work with my inspiring team of staff and to have the opportunity to work with young people who are such an asset to our community, hardworking, dedicated and supportive. Dance Live team – we are so proud.
Mrs Isham – Director of Performing Arts