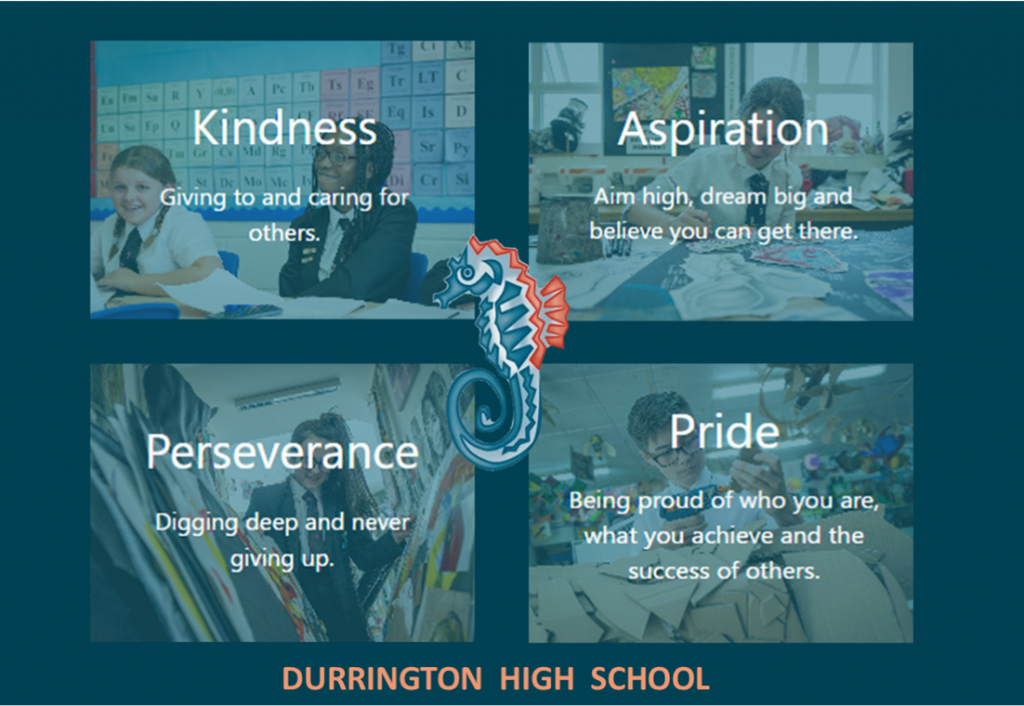 Once again we wanted to thank parents/carers for your continued support of the school. We do understand and appreciate the challenges that strikes have and are doing our very best (given the capacity we have available) to make meaningful provision for as many students as possible within school.
With this in mind please be reminded of the following:
Wednesday 15th March
This is a planned school Inset day that will go ahead as normal. However year 11 students will all be in school (in uniform) between 8.40am and 1.15pm to complete practice papers in Maths (paper 3) and English Literature (C1). It is vital that all students attend with the necessary equipment.
Thursday 16th March
This is the last of the currently planned strike days.
Provision is in place for year 9 only in school with all other year groups being provided with work via the school website. All year 9 students are expected to be in school from 9am and will finish for the day at 2.40pm. Students should bring their PE kit with them please. The canteen will be open for year 9 at break and lunchtime.
Year 11 students are also expected to attend for further practice science exams. All year 11 are expected to be in school at 8.50am in full uniform.
Double science students: will finish after completing their Chemistry paper at 10.35am. They will then leave the site to come home.
Triple science students: Will stay and complete a further Biology paper. They will have canteen provision (should they want this) at breaktime. Students will leave the site at 1.15pm.
Shaun Allison & Chris Woodcock
Company news
Drum roll … winners of the KAPP Cup for the first half term of the year goes to Roddick!
Well done to everyone in Roddick company.
#Kindness #Aspiration #Perseverance #Pride
Sporting success
Congratulations to Kian Davies, Mylie Corbett and Elise Aston who all finished inside the top twenty of their Sussex school's cross-country race in a field of 200 runners. This then meant that they qualified to race for Sussex in march. 
The year 7 girls won their first football match of the season beating Davison 4-1. The player of the match was Isobel Collins. Well done to you all, fantastic teamwork.
In their next match they drew 1-1 against a strong Sir Robert Woodard side. Despite the strong performance they struggled to get that extra goal for the win but a valiant performance nonetheless. Player of the match went to Isobel Collins for the second time.
The year 9 football team qualified for ¼ of the county cup. After a closely fought 1-1 at the end of 90 minutes forcing the game to penalties. A long and exciting penalty shootout ended 14-13 to Durrington. 
We look forward to watching the KS3 rugby and KS4 football results coming in over the next half term and wish all those competing the best of luck.
Mr Brombley – PE Teacher
Maths students of the week
Congratulations to the following students who have been awarded maths students of the week, nominated by their class teachers for their continued hard work and perseverance:
Kaitlin White, Emily Hadfield, Johnson Chen, Ayanda Mpofu, Oleksandr Potiekhin, Mia Walker, Tegan Cook, Josh Jenner Swain, and Salmaan Korim-Kamali.
Mr Borrett – Director of Mathematics
Computing
A busy couple of weeks in the department, Year 7s have now learnt how to use the radio waves to send messages using the micro: bits , some groups have even used morse code to send and receive messages with others in their class.
Year 9s are now completing their Key Stage 3 advanced python lessons where they are looking at creating programs that loop and draw. Lots of shapes to draw and problems to solve, but nice to see the students using programming in a creative way.
Girls Who Code – the girls have been building their own dancing Spike's using the Lego kits and have now started to tinker with coding them to dance. They are now working on completing them during the after school club.
We are also super proud to announce that Megan Neal is the first student at Durrington to complete the gold award in the iDEA scheme, this is an amazing achievement and she was one of the first in the country too. Students use iDEA for many of their homework projects and can complete the Bronze, Silver or Gold award. This has also earnt Megan her Gold Pride KAPP badge!
Mrs Taylor – Director of Business and Computing
Year 10 Work Experience
Year 10 went out on work placements in February. Students got to choose and apply to an employer themselves, and following some preparation in school they were ready to step out into the community. It was fantastic to welcome this highlight back onto the school calendar and to see so many students have such an amazing experience.
Businesses taking part included Waitrose, HMRC, Nationwide, David Lloyd and Ricardos with students gaining valuable industry experience whilst at the same time developing confidence and soft skills. There were many smaller businesses too who we are so grateful. Students were able to reflect on their experience at Careers Day (more on that shortly) and everyone who took part will be receiving a certificate to show what they achieved.
We had some wonderful feedback from employers this year.
"James was an exceptional work experience student. He helped us enormously with his IT and photography skills. We would employ him tomorrow." Link to Hope, Worthing.
"Your student was so helpful, we've asked her to come back and help again in a paid position." Ace Football Academy, Lancing.
"I've never had volunteers as reliable and hard working." Paws Animal Sanctuary, Worthing.
Mr Henry – Careers Leader
Year 10 Careers Day
It was a joy to observe the work and discussions that took place on Careers Day. A dedicated day for Year 10 where they took part in a range of activities to get them thinking about their futures. Students heard about their post 16 options including college and apprenticeships. The day was also about boosting confidence, with mock interviews and an opportunity to talk to lots of volunteers about the jobs that they do.
Mr Henry our careers leader said "The business feedback from the interviews was the best ever with many saying how engaged the students were which was reflected in over 90% of students saying that they liked the day. By starting these conversations in Year 10 we hope to make the transition into their final year easier. The students were wonderful and we were so proud of them."
Quotes from volunteers included.
"The students were the highlight of the day. They were just a lovely group and were very engaged!" Jess Saunders, CCG
"It was a great opportunity to plant seeds and provide a broader lens as to the opportunities and careers out in the world." Colin Casse, HMRC
Mr Henry – Careers Leader
Trips and visits
New York
During half term the art department went on an exciting trip to the big apple, New York city.
We had a packed itinerary of sightseeing and activities that included a walk on the high line to the Whitney museum and MOMA, where students worked hard sketching from pieces of artwork to support their studies back at school.
Students enjoyed going to the top of the Empire State building to see the amazing views of New York. As well as ice skating in central park and a trip on the Staten Island Ferry, to see the famous statue of liberty.
All the students were absolutely fantastic and had the best time. What a superb experience for our students.
Charlotte in Year 10 said "I really loved the New York trip. It was well organised and the time that we had was used well as we saw so much in a short amount of time. The activities were amazing, I especially liked the Empire State building and ice skating in central park. The art galleries were beautiful and I felt they have inspired me and contributed well to my GCSE work. The teachers looked after us well and consistently checked up on us and made sure we were okay. I would highly recommend the trip to anyone who has the opportunity to go, it was a once in a lifetime experience and I will never forget it."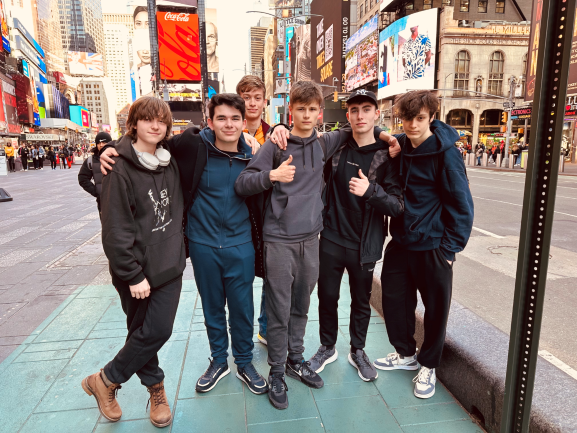 Mr Bloomer – Head of Art & Design
Ski trip
100 students across Year 9 and 10 had an amazing time in Austria on the school ski trip during February half term. Brilliant progress was made by all students, which for most of them was the first time ever skiing!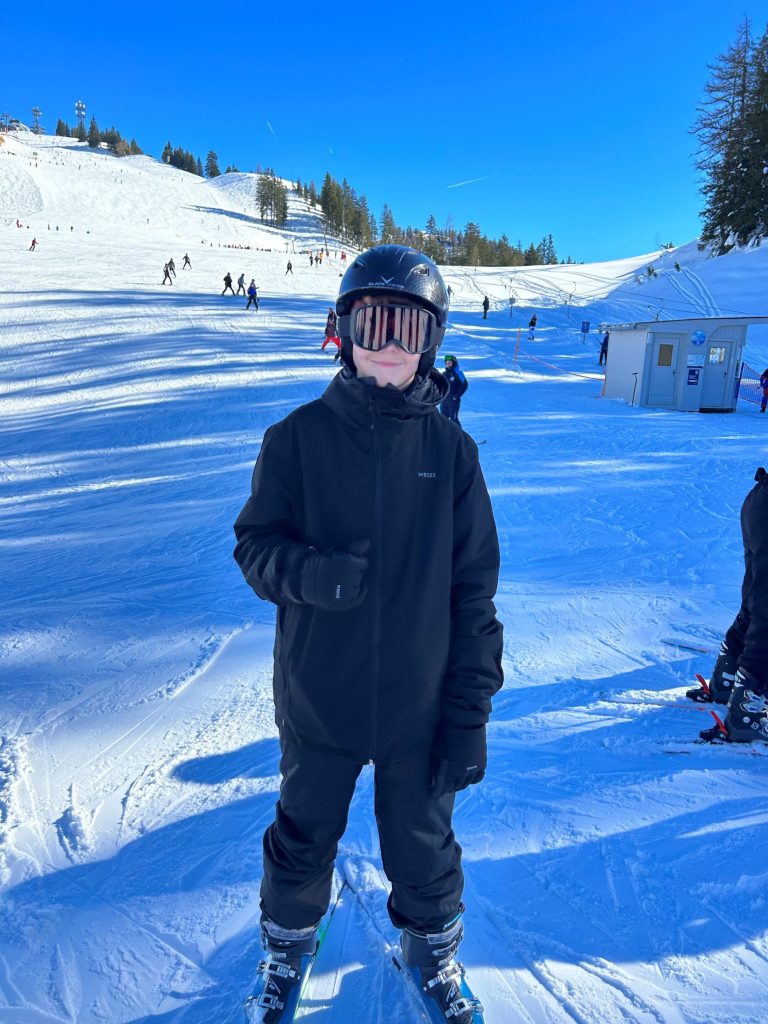 Mr De Gruchy – PE Teacher
Proud of DHS
All last week students were invited to bring something they are proud of along to the LRA for us to share with the school community.
Ethan in year 7 had written an incredible poem, called 'Pandemic', in the style of Charge of the Light Brigade by Lord Tennyson.
Mylie in year 8 kindly brought in her beachcombing art, as well as her handmade bookmarks. Each piece she has made is unique and simply stunning.
Jack in year 7 brought in his lockdown diaries which are absolutely fascinating and included daily accurate data on the spread of the pandemic, as well as a short account of other activities and events each day.
Olivia in year 8 loves art and brought in some of the sketches she does in her spare time which show just how talented she is.
Rebecca in year 7 brought in her maths work that she has been working on in lessons and break times. A keen mathematician and scientist, Rebecca is already considering what her options should be in year 9 to enable her to pursue a future career in science.
Ethan in year 7 brought in his stunning and incredibly intricate award which he achieved for finishing in 2nd place in a rifle shooting range contest with his Scout troop.
Kade in year 7 brought along all his KAPP certificates as well as a congratulations postcard sent home to congratulate him on his work in IT lessons.
Sophie in year 7 shared her art homework which she had spent many hours on and the end result was phenomenal, and Logan shared some of his fabulous artwork.
Amy-Louise in year 8 produced a highly detailed piece of homework as part of her science revision, and Olivia in year 8 went above and beyond with a brilliant piece of history homework.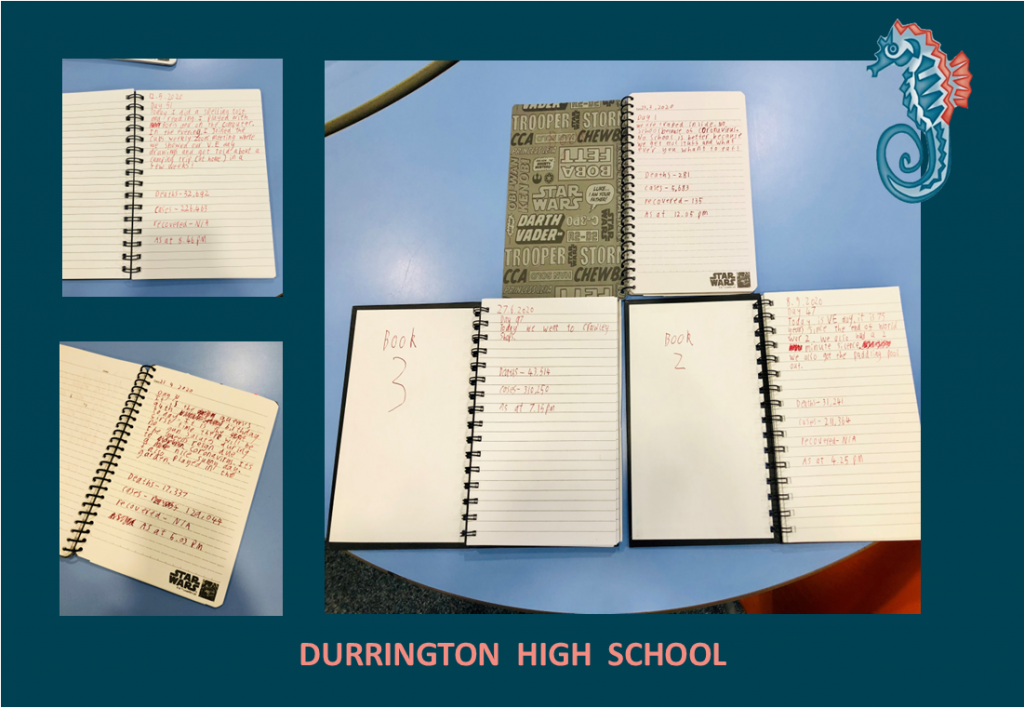 Well done to you all, you should be very proud of your achievements.
Clubs@DHS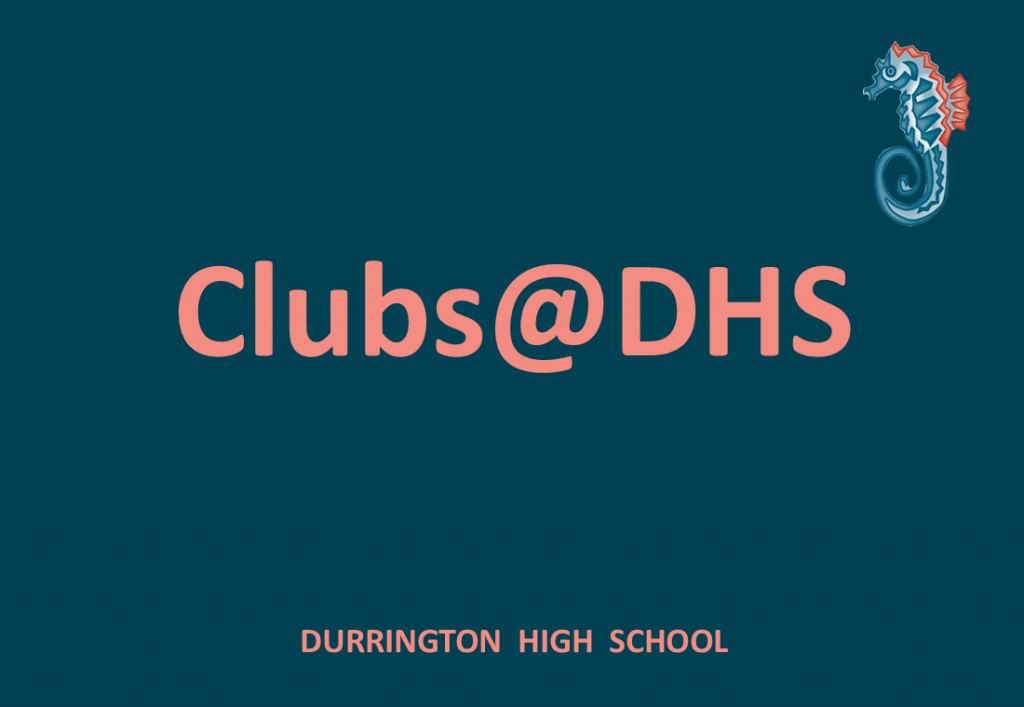 A reminder you can find all the latest extra-curricular clubs on our website here:
Clubs competition!
Students taking part in any DHS club are invited to make a short reel showcasing what their club is all about. Videos should be between 30 and 90 seconds long, and once completed uploaded using the entry form on the QR code below.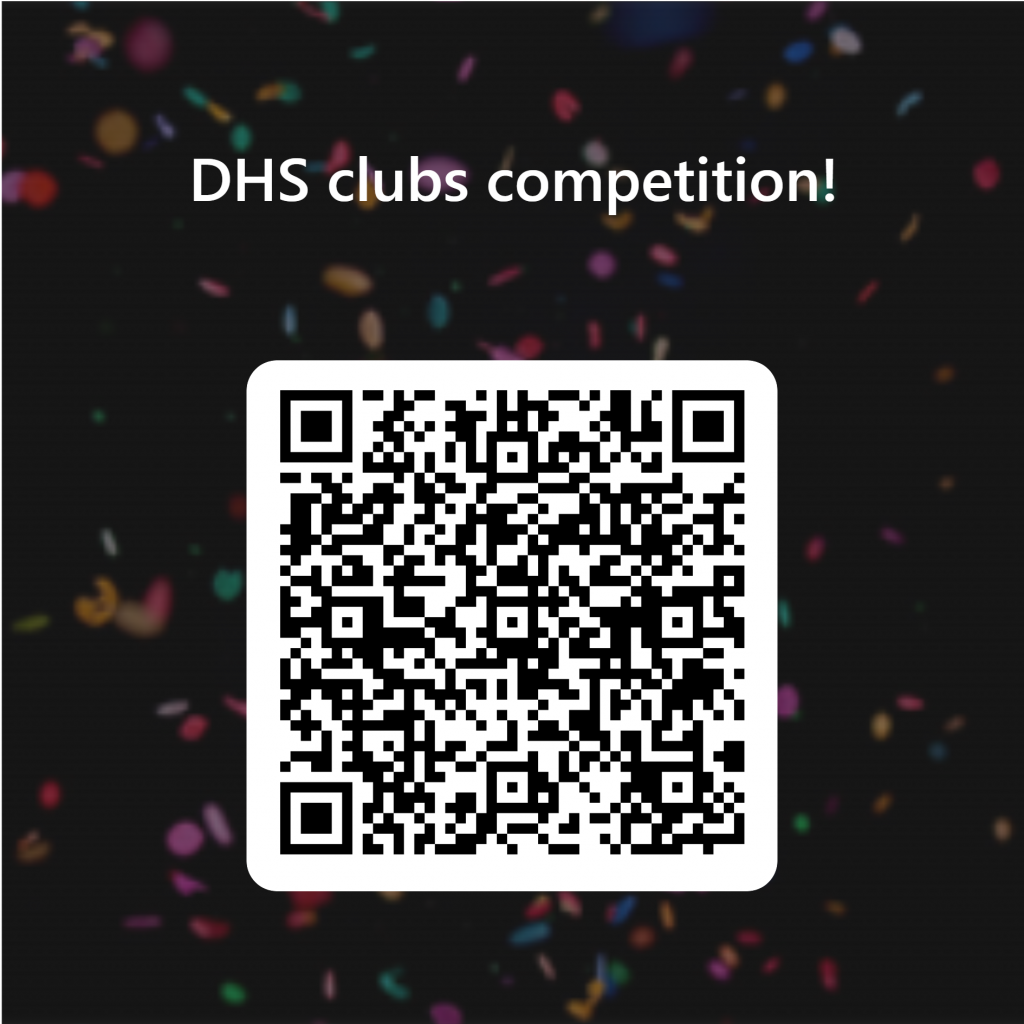 The best selection will be shared on social media and the reel with the most 'likes/shares' by midday on Thursday 16th March will be declared the winner.
The prize for the winning student/team of students will be a one week express pass to the canteen or Pavilion!
Can you help?
STEM week recycling request
Our annual STEM week takes place at the end of March and the science team is busy preparing and needs your help. Donations of empty 2 litre plastic bottles and empty toilet/kitchen rolls are required and can be dropped off at reception.

Recruitment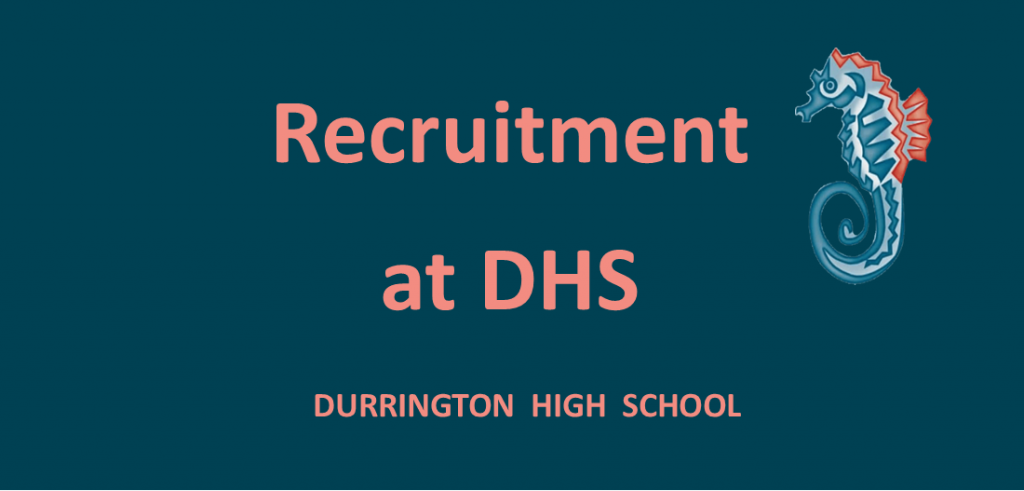 To cover lessons for absent class teachers and company tutors, and to effectively communicate the work set by the class teacher to the students ensuring an excellent learning environment. To implement and uphold school rules and ethos, be an excellent role model for students and play an active part in school life working with students in a range of settings.
Closing date: 9am on 9th March 2023
If you feel that you can bring something special to our school and Trust, we want to hear from you now! Please complete the online application form and if you would like more information please email Aggie Gemel on agemel@durring.com
Are you a parent or carer interested in becoming a teacher? Come and train with an Ofsted outstanding provider!
Our school is part of a partnership of schools leading the way for more school-led teacher training as part of The South Downs SCITT. This is really important to us because it means we can choose the very best talent and develop them into teachers. Being able to choose who we train as teachers helps us in delivering the best outcomes for the students at Durrington High School.
We have vacancies now to start training from September 2023 and we would be very interested to hear from you if you are thinking of becoming a teacher or know someone who is.
Get in touch with the friendly team at The South Downs SCITT – Tel: 01903 705671
(Durrington Multi Academy Trust, The Boulevard, Worthing).
Social media

Don't forget you can follow all the latest news on our social media pages including our brand new Instagram page!
Facebook: Durrington High School | Worthing | Facebook
Twitter: Durrington High (@DurringtonHigh) / Twitter
Instagram: Durrington High School @dhssocialofficial
Diary dates
Thursday 9th March – Year 11 parent/carer support evening
Wednesday 15th March – INSET day
Tuesday 21st, Wednesday 22nd, Thursday 23rd March – Whole school musical
Friday 31st March – Last day of term