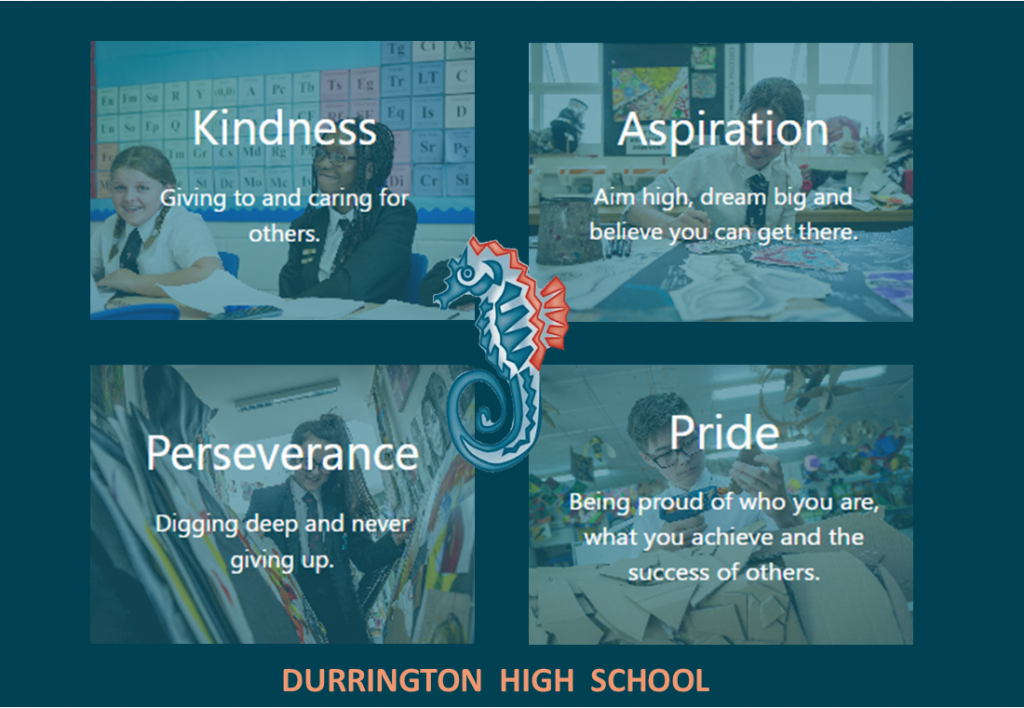 Another two weeks have gone by in a flash and as usual, there has been lots going on at Durrington.  Year 11 have had their mock exam results and are now highly focused on using this process to push on and prepare for their summer exams.  Further down the school Year 9 are beginning to think about their option choices for next year.  Parents and carers often ask us how they can support and encourage their children with their learning at home.  There are some simple things we can all do that would really help:
Ask them what they learned at school today and always follow this up with another question, based on their response.
Encourage them to read….preferably a book, but anything will do!
When they are completing their homework and think they have written enough, encourage them to write just a bit more! 'Writing stamina' is something we are really working on with students.
We really do appreciate all that you do to support our students with their learning. It really does make a huge difference.
Shaun Allison & Chris Woodcock
The Rainbow Flag Skilled Teacher Award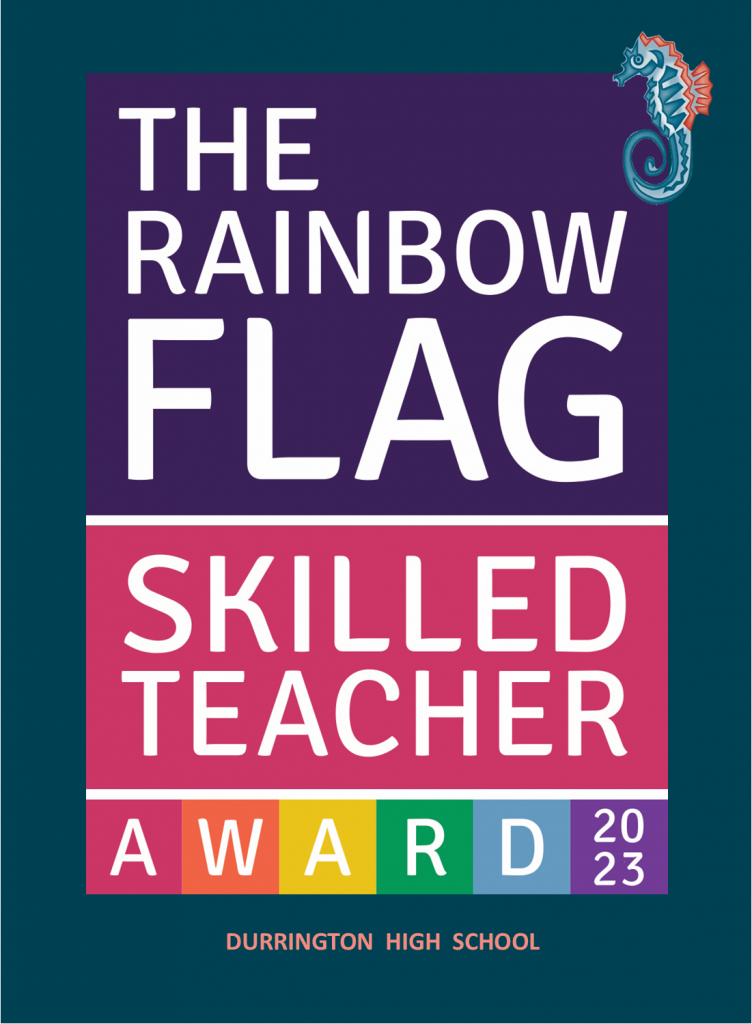 We are delighted to have achieved The Skilled Teacher award as part of the Rainbow Flag award.
This initiative was set up in 2018 by The Proud Trust, and is open to all schools and youth centres, delivering a national quality assurance framework focusing on training staff to develop strategies to effectively challenge, and overcome, homo/ trans / bi phobic bullying through education.
There are six sections to this one-year training programme, and each step requires the school to provide evidence to show how they have met the criteria. To reach the standard for The Skilled Teacher Award both teaching and non-teaching DHS staff have received training in effective LGBTQ+ inclusion. Our staff can confidently and consistently recognise and appropriately challenge LGBTQ+ phobia, and are supported by school systems for recording and reporting such incidents.
As a school we are committed to ensuring each and everyone of our students receive the best possible education, as well as the guidance, support and pastoral care each individual student requires. As always, we are extremely proud of Team Durrington and look forward to sharing with you in the coming weeks some more of our plans to celebrate our diverse and inclusive community.
Mrs Ward – Assistant Headteacher
Year group events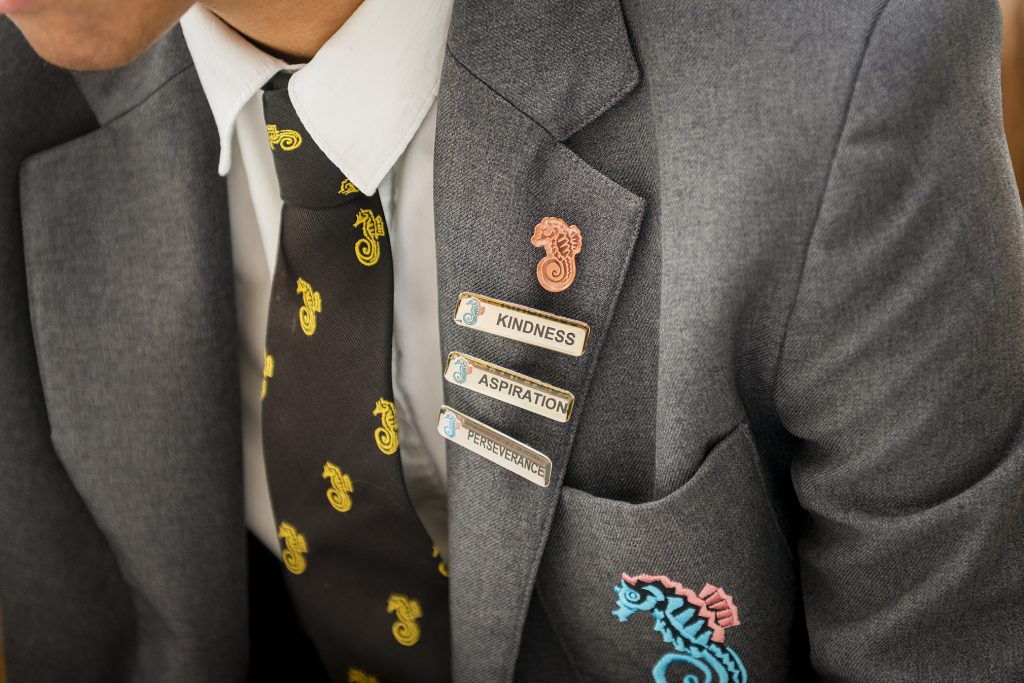 Year 11
The final parent/carer evening will be held on Thursday 2nd February between 4.30 and 7.30pm. Further details can be found here:
This is the last parents' evening for year 11 so it is vital parents/carers and students attend so we can best support your child as we approach their final exams.
If you have any queries please contact your child's company team.
Year 9
Details regarding the year 9 options have been sent home to parents and carers this week. The options process will be explained to students during a special assembly and this will be followed by daily information sessions covering each subject during period 1 over the next fortnight.
The parent/carer information evening takes place on Thursday 9th February from 5.30pm to 6.30pm and the final deadline for options choices is 9am on Monday 6th March.Further information can be found on our dedicated options page here: Year 9 options
Department updates
PE
Congratulations to the U14 girls football team who won the District Final yesterday. They beat Steyning 5-1 with goals from Esme Harris (3), Harriet Hopson-Northam and Brooke Lownds. The girls played some fantastic football and all five goals were either well worked team goals or individual pieces of excellence. The girls also have a county cup quarter final fixture to look forward to next month – we are waiting confirmation on our opponents.
Mr Pickford – Director of PE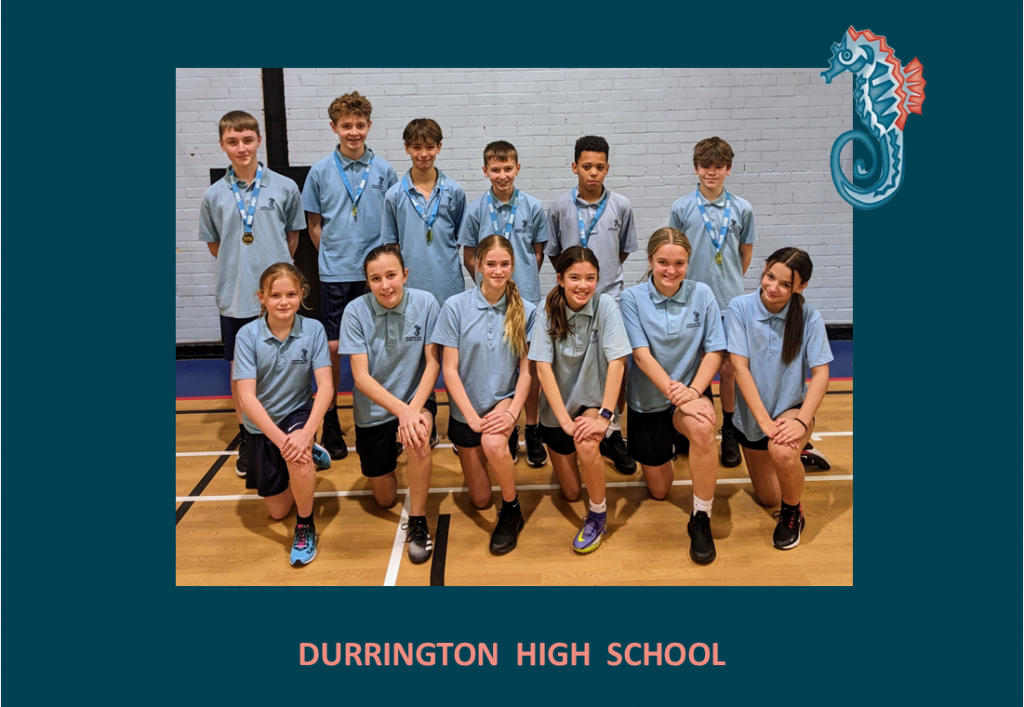 Well done to both the year 7 boys and girls indoor athletics teams who competed in the district competition last week held at The Angmering School. All athletes represented the school superbly in a number of events including a variety of sprint and distance races, speed bounce, standing long jump and vertical jump. The Y7 girls team finished 3rd overall and the boys finished first meaning that they now qualify for the regional round which is held at the K2 centre in Crawley later in the year. Congratulations to all involved.
Durrington also attended a Sussex cross country event and despite the cold weather gave an outstanding effort from all students in years 8-11 who competed. A special mention to Mylie Corbett and Jacob Grant, both finishing well inside the top 50 out of 250 students per race.
The year 7, 8 and year 9 boys basketball team will be progressing to the semi-final of their league competitions. Good luck to all those teams.
We look forward to extra-curricular rugby clubs starting up in the next couple of weeks with leagues and fixtures starting up shortly after half term.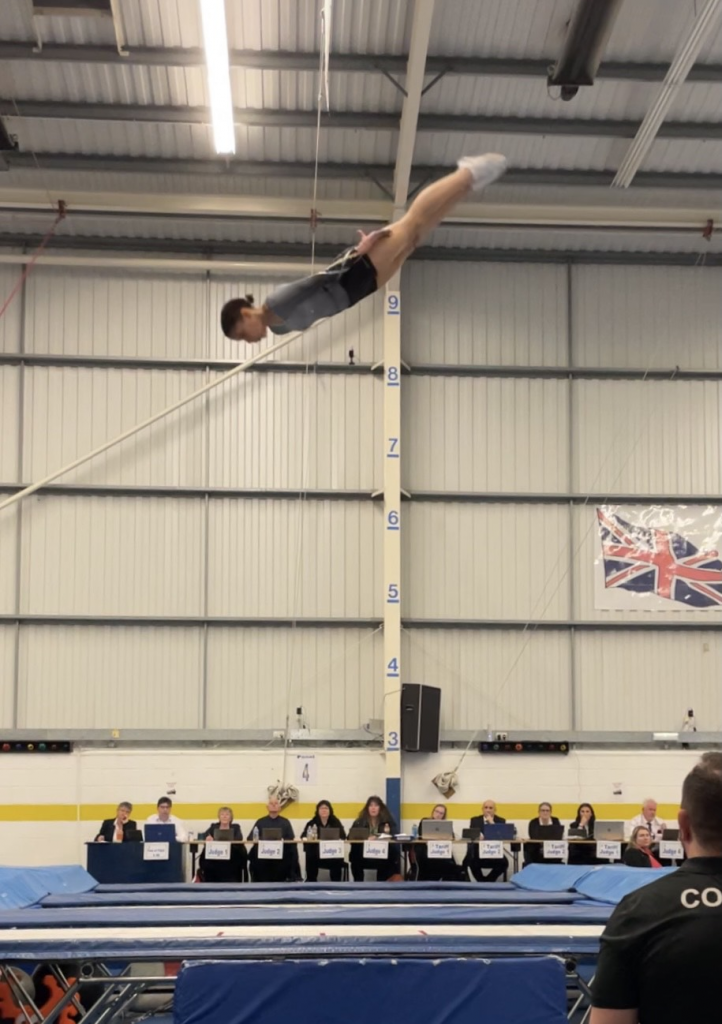 Congratulations to Evie Belchamber who finished in first place for Years 7-9 Girls Elite Trampolining Competition. She is now the Southern Zonal Schools Trampoline Champion and has qualified for the National Schools Finals which is on Saturday 18th March at the Benham Sports Arena, Northampton. Evie will now be competing against some of the strongest performers from around Great Britain, including those that compete in the elite British Gymnastics structures. 
Well done Evie
Mr Brombley – PE Teacher
Business & Computing
Our Year 11 BTEC group are preparing for their final exam next week, revision sessions have been going well and we wish them the very best in their exam.
Year 8 code club have created some imaginative and fun Lego spike robots.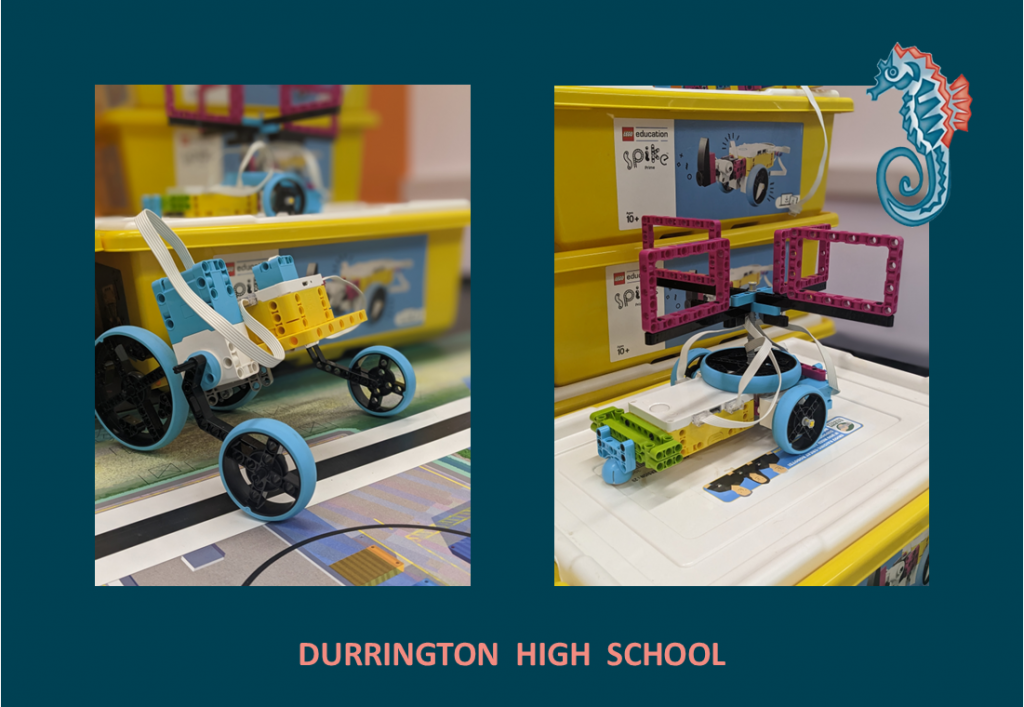 Year 9 students are now finishing their lessons on Artificial Intelligence and next week they will be looking at GCSE option choices we have on offer in the department, future careers, college courses and what the courses involve
Our year 7's have started their programming journey this week, learning the micro: bits. Micro: bits are small hand held programmable computers full of lights, sensors, microphones and speakers. The micro:bits are great at bringing programming to life. We will report back in a couple of weeks with how they are getting on.
Mrs Taylor – Director of Business/Computing
Science
The year 7 science club has been busy making their own hovercraft!
Miss Leeming – Science Teacher
Maths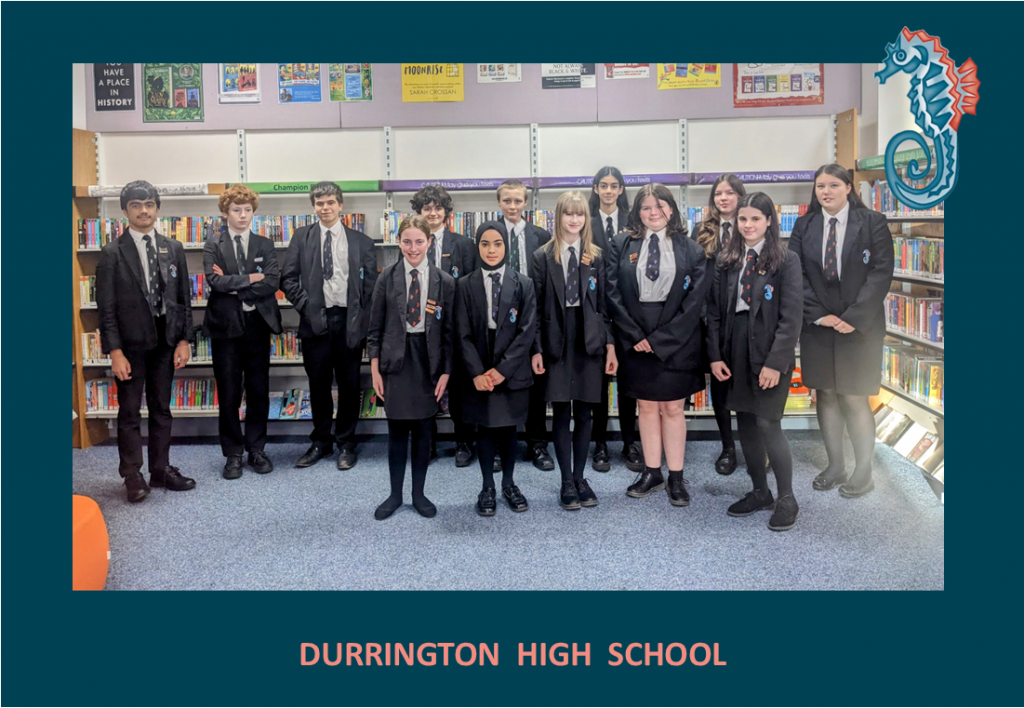 A huge well done to our Maths Sparx high achievers who have all gained more than 10,000 XP points. You are all brilliant!
Mrs Buchanan – Maths Teacher
Trips and visits
Duke of Edinburgh Award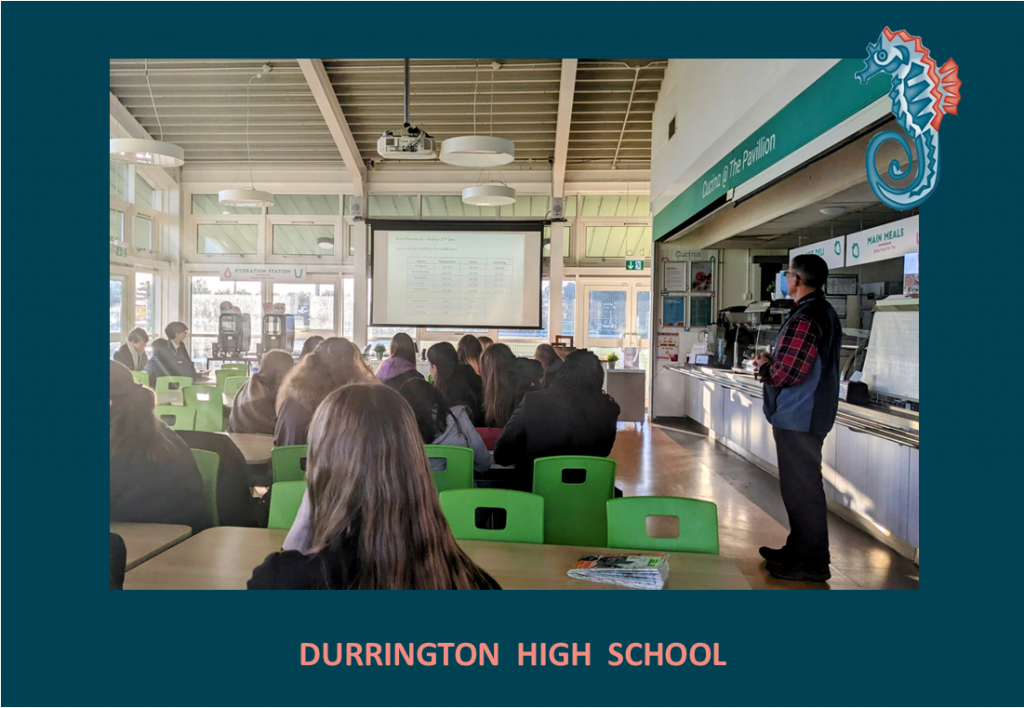 Our intrepid DofE team meet every Wednesday after school and are currently planning their next expedition, a 13 kilometre hike around The Angmering Estate at the weekend.
Mr Briscoe and Mr Davies – DofE leaders
The DHS Ski Trip 2023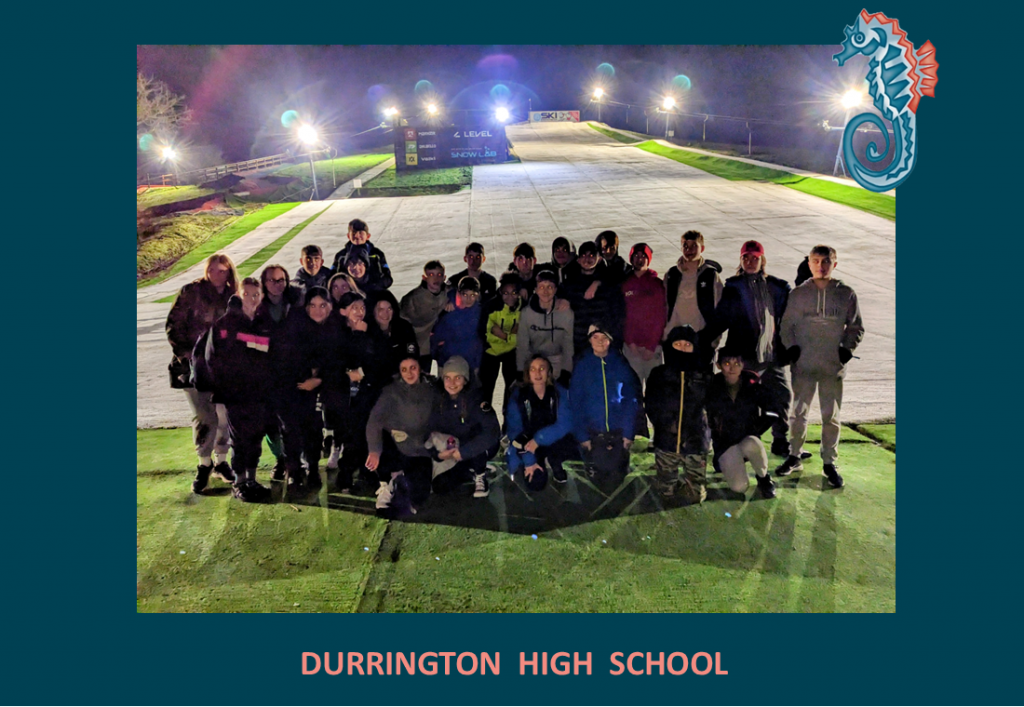 100 students across year 9 and 10 are looking forward to an exciting week in the mountains during February half term. The students will be skiing in St Johann, Alpendorf in Austria. The students will be taking part in ski lessons throughout the day and enjoying a range of activities including sledging and bowling in the evenings.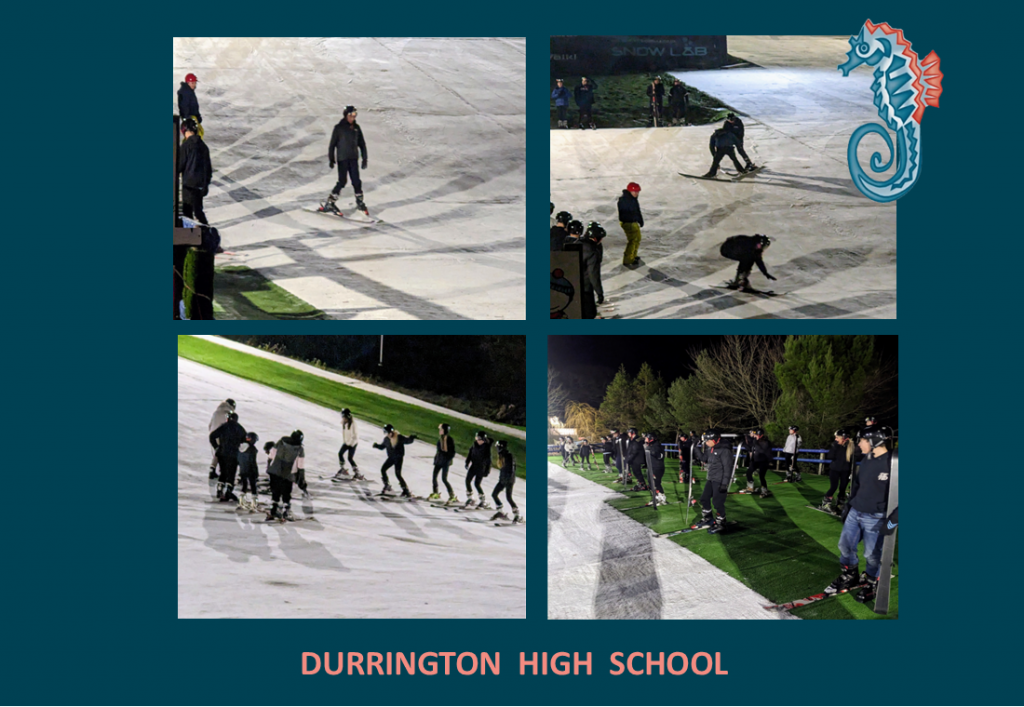 The group have been practising their skills during recent trips to the Knockhatch Dry Ski Centre.
Mr De Gruchy – PE teacher
New York Art & Design trip 2023
During February half term the Art Department will be taking 40 students to New York, USA. Students will be arriving at school for 6am on Sunday 12th Feb ready to start the trip of a lifetime!
We have planned an exciting itinerary which will include the following:
Sketching in the Museum of Modern Art (MoMA)
The Empire State Building – a bird's eye view of the city from the 86th floor
Sketching in the Whitney Museum of American Art – newly built gallery with a focus on the work of living American artists
Walking along the High Line – linear park featuring nature, art and design built on the elevated former freight rail line in Manhattan's West Side
9/11 Memorial and Reflecting Pools built on the footprint of the Twin Towers
A trip on the Staten Island Ferry to view the iconic New York skyline from the water
Ice Skating in Central Park
The bright lights of Times Square & Broadway
We are all super excited to be taking students abroad again and cannot wait to get immersed in a few days of culture, art and sightseeing.
Mr Bloomer – Head of Art & Design
Extra-curricular clubs
The Seahorse student magazine is open to all year groups, why not come along and get involved.
Parent/carer information
STEM week recycling request
Our annual STEM week takes place at the end of March and the science team is busy preparing and needs your help. Donations of empty 2 litre plastic bottles and empty toilet/kitchen rolls are required and can be dropped off at reception.
Tackling online misogyny
You may be aware of the concerns surrounding Andrew Tate, and other similar 'influencers' who promote anti-women ideologies. As a school we challenge these thoughts and beliefs and raise awareness of the dangers these messages pose. We encourage parents/carers to speak to their child about the risks of being exposed to these online influencers and be mindful of the content their child may be viewing.

Recruitment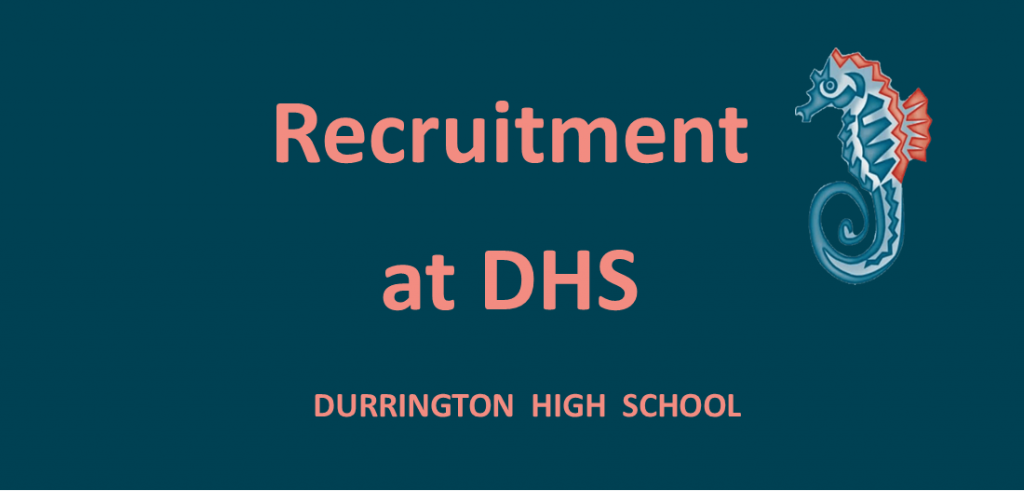 Executive Assistant to Deputy Headteachers and School Administration Leader
We are looking to appoint a highly professional individual to provide confidential executive support to the Deputy Headteachers; and to plan, coordinate and manage the administrative support provided by the school main office team ensuring that the school runs smoothly and the needs of all stakeholders are met in a timely and efficient way.
Closing date: 9am Friday 17 February 2023
Examinations and Admissions Manager
To be responsible for managing the effective and efficient administration of examinations at Durrington High School.
To ensure that the school remains full in all year groups by leading on the admissions management process within the wider admissions team.
Closing date: 9am on Monday 6th February 2023
To cover lessons for absent class teachers and company tutors, and to effectively communicate the work set by the class teacher to the students ensuring an excellent learning environment. To implement and uphold school rules and ethos, be an excellent role model for students and play an active part in school life working with students in a range of settings.
Closing date: 9am Friday 17 February 2023
If you feel that you can bring something special to our school and Trust, we want to hear from you now! Please complete the online application form and if you would like more information please email Aggie Gemel on agemel@durring.com
Social media
Don't forget you can follow all the latest news on our social media pages including our brand new Instagram page!
Facebook: Durrington High School | Worthing | Facebook
Twitter: Durrington High (@DurringtonHigh) / Twitter
Instagram: Durrington High School @dhssocialofficial
Diary dates
Thursday 2nd February – Year 11 parent/carer evening
Thursday 9th February – Year 9 options evening
Half term – Monday 13th February to Friday 17th February
Start of second half of Spring term – Monday 20th February timetable week 1