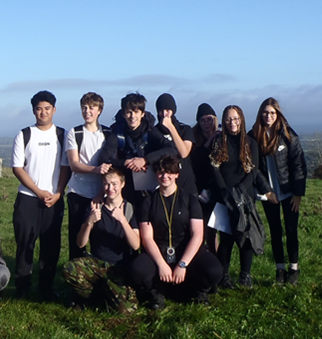 Over 50 of the Year 10 students who have started working towards their Bronze Duke of Edinburgh Award spent a morning hiking during half term. They hiked a 9km route on the South Downs in preparation for their Expedition part of the award.
Despite the rainy weather on the previous days and earlier that morning, the sun shone and the ground was not too muddy. The students were divided up into 3 groups, tackling the steep slopes of the Downs and completing the hike in 3 hours. They will have several more day hikes before completing a practice expedition and then a two-day qualifying expedition.
Our thanks go to the volunteers who accompanied the students on the hike – Mrs Chester, Mr Evans, Ms McDonald and Ms Potton.
Mr C Davis and Mr S Briscoe
D of E Leaders