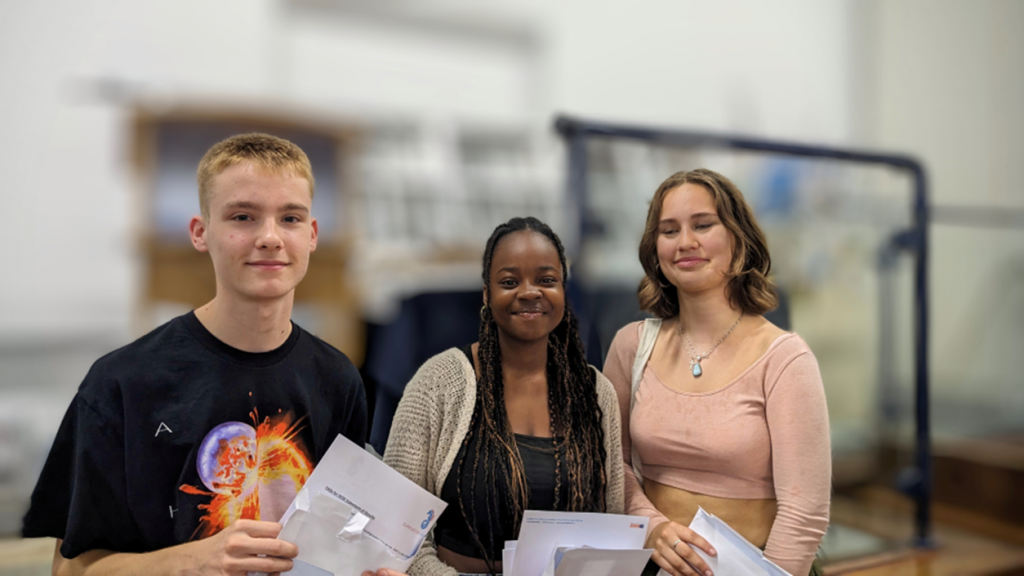 Durrington High School students have been receiving some exceptional sets of GCSE results this morning as they celebrate the culmination of five years of perseverance and dedication.
In a year in which results nationally have dipped significantly from 2022, to bring them back in line with pre-covid figures, many of this year's cohort have gone beyond their best and are leaving with outcomes that will allow them to access countless opportunities in the future.
Several students have received the top grades of 8 and 9 in multiple subjects, with others leaving with results demonstrating huge progress in their five years at Durrington. Special mentions go to Abi Harrington, Alex McIntosh and Isobel Morgan who achieved the truly remarkable feat of gaining a grade 9 in 8 of their subjects.
Co-headteachers Shaun Allison and Chris Woodcock heralded the results and emphasised the importance of the leaders of individual subjects and the pastoral care received by Durrington students.
Chris Woodcock said: "The challenges that this year group and those coming immediately before and after have needed to overcome in order to receive these results are truly unprecedented. We are immeasurably proud of their kindness, aspiration, perseverance and pride and delighted to be celebrating with them this morning. It is also testament to the work of all our staff in supporting our students both inside the classroom and pastorally."
Shaun Allison added: "At Durrington we have a relentless focus on providing excellent teaching for our students, and our staff work tirelessly to provide this every day. Through the turbulence of recent years they have guided this cohort through their secondary education to a point where so many of them are going on to exciting next steps, be that A Levels, apprenticeships or elsewhere. Our leaders and teachers are now looking forward to returning to their classrooms to support the aspirations of our students."
Once the results have all been collected thoughts will turn to September, with preparations already well underway for another excellent year.