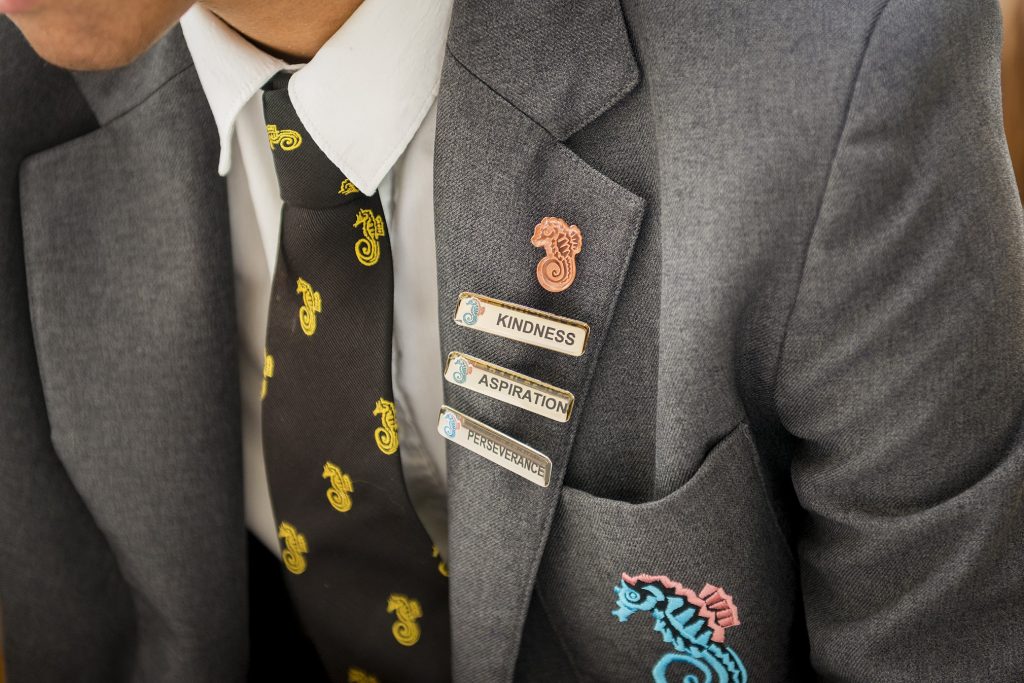 The Student Learning Support team are an important and valuable part of the associate staff here at Durrington High School, and work alongside teaching staff supporting students learning across the curriculum.
We have 14 superb members of staff who support our students with Special Educational Needs and Educational Health Care Plans, from year 7 to year 11, covering core subjects, the arts, languages, technology etc., ensuring the students have a good understanding of the task they are working on.
The role provides many different opportunities with some members of the team going on to specialise in certain areas of support including literacy, speech and language, and numeracy. Staff can work across the broad range of curriculum subjects, or if they discover their own niche they can concentrate their support in one or more areas such as humanities.
One of our key members in the support team takes us through her day: "Generally there isn't a typical day, flexibility is key to the role and my day is split into helping dyslexic students navigate reading words using the Toe by Toe program in Period 1, then classroom support, followed by 1-2-1 intervention sessions with students identified with speech and language challenges and working with them on their specific targets. Throughout the day being observant and picking up on nuances and slight changes in expressions/moods/ appearance is also really important, as well as building relationships, particularly trust, with the students so that they can grow, and learn, and succeed, in whatever way that looks like for them as individuals."
There are further aspects to this rewarding and varied job as the team also provide a unique pastoral role during their regular 'walk rounds' when they drop into lessons and check the students known to them are managing well. Sometimes a student may be struggling at that particular moment, so the staff member will take them out of the lesson to have a chat and help them to settle and refocus for a few moments, before returning to class. There is also an option to become a form tutor within one of our six company teams, which is a fantastic opportunity to really get to know your tutor group and to help and encourage them as they progress from year 7 to year 11.
What makes the DHS student learning support team special is how they all support one another. There is a true camaraderie and desire to work together to solve any specific challenges, putting the students' needs first, and genuinely being a team in every sense of the word.
As the team says, this is an incredibly rewarding role and every day, and every lesson is different. Making a difference, by seeing that spark of understanding when you're explaining something and the positivity that brings. Boosting student's confidence, self-reliance and self-esteem, nurtures the desire to learn, and helps students get to where they want to be.
Skills and attributes required for this role include patience and flexibility, empathy and understanding from the students' point of view, particularly that behaviour issues can often be masking what is actually causing an issue, a desire to continually learn and change practice/strategies, and sharing experience and knowledge. Many of our student learning support staff take the opportunities Durrington has to offer and progress in their role to become specialised members within the team; move on to a Pastoral Managers role; or join our SCITT programme and train to become a teacher.
There are so many rewarding aspects in this role, supporting students learning throughout their time at DHS, and watching them open their GCSE results in the summer is very special. Helping students to reach their best possible potential, and equipped with life skills, you know they are ready to move on to the next step in their lives, and you can feel proud that you helped to make a difference.
Being a part of the Durrington team creates many special memories along the way. As one member of staff said: "My overriding memory of working here will be one of joy, because no matter what happens in the day, the students will always make me smile and show such resilience and perseverance that they really inspire me."