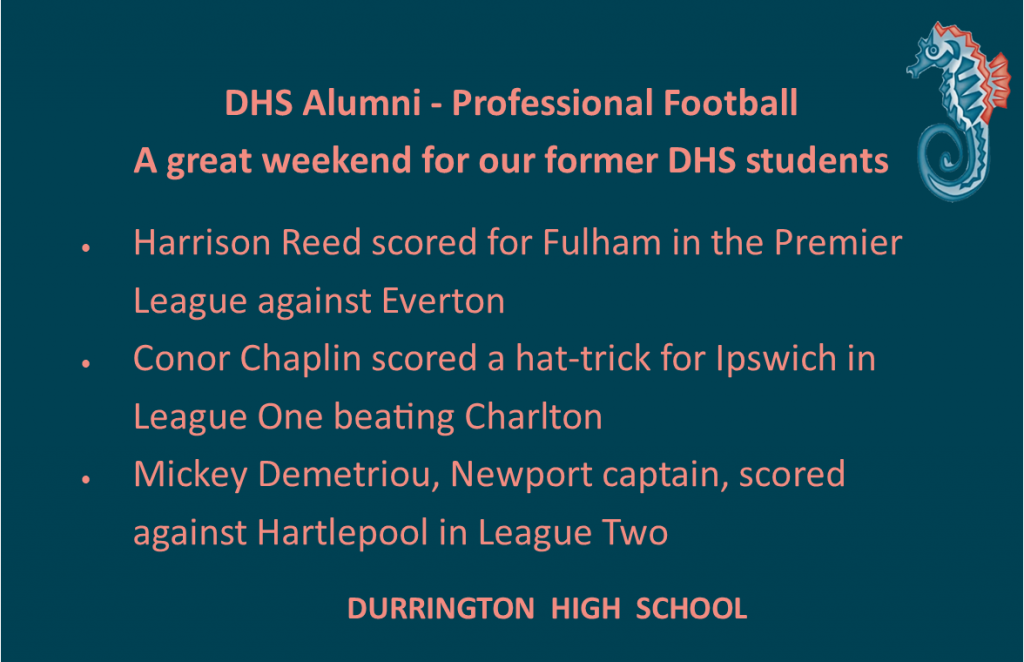 We have always been proud of our students' sporting achievements and here at Durrington High our PE department has gone from strength to strength, on the sports field and in the classroom, with a 79% pass rate at GCSE last year and 33% gaining the top 9 -7 grade.

Students have excelled across a wide range of sports, including athletics, basketball, netball, rugby, cross-country, cricket, badminton, volleyball, football and dance, with our latest Dance Live entry winning their competition in Eastbourne securing their well-deserved place in the final.
All students are encouraged to attend after school sports clubs, join sports clubs and teams out of school, and develop an interest in sporting issues and developments in the news. Physical fitness, working hard to improve on your talents, and performing on the pitch, or the court, as a member of a team is all hugely beneficial to student's well-being and mental health.
Our enthusiastic and energetic PE staff work hard to motivate and inspire all students, across their ability range, and continually strive to improve to ensure that every individual is provided with an outstanding learning environment that allows them to achieve their best.
As students progress onto their next level of further education and career path we are proud to see them achieve their potential, so it was a delight to see three former students, who have gone on to become professional footballers, all score for their teams and win their matches this weekend.
Harrison Reed scored for Fulham in the Premier League against Everton. Conor Chaplin scored a hat-trick for Ipswich in League One beating Charlton, and Mickey Demetriou, who captains his team Newport, scored against Hartlepool in League Two. 
Tom Pickford, Director of PE, said: "It has been fantastic to see the three ex-Durrington High students performing so well at the highest levels of sport. All three completed GCSE PE or BTEC Sport courses during their time at the school and also played for local Worthing based grassroots teams in their younger years.
We are very proud of each of them and follow their individual and club progress and achievements closely.
Hopefully Harrison, Conor and Mickey can help inspire our current Durrington High students. Their achievements show that with hard work and dedication, anything is possible".