At Durrington High School the year 10 work experience week is a highlight of the careers programme. With around 300 students heading to a variety of jobs and workplaces each year, we know how valuable this experience is for students as they begin to make decisions about their future.
With the restrictions in place due to COVID 19 we were not able to run the full work experience programme as we usually would. However, many of our students have still gained valuable skills and experience by taking part in a number of virtual work experience programmes this year. These opportunities have given many students the chance to explore a range of jobs and sectors including project management, marketing, teaching and finance.
Students were impressed with the virtual offering and were incredible at dedicating their time and energy to really make the most of what was on offer. We are really proud of those that took part, here are some of their thoughts on the experience: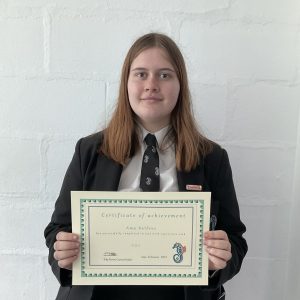 The Allied Mentor Healthcare Work Experience Programme was particularly interesting as it showed multiple branches in the medical profession from GPs to prosthetists. This experience was held over a live stream which although meant that I could not ask questions at the time, we were able to do this prior over Instagram. This work experience took more of a shadowing approach where I was able to follow through role plays that the specialists set up with a patient and got to see what they do on an average day. There were quite a few activities but most of them just involved note taking on different experiences and at the end writing up about what you thought of them. This experience certainly widened my options as it presented career paths I didn't even know were options. Overall, I found a few options that I disliked but also found many I was extremely interested in. As this experience includes other sessions, I am really looking forward to what this could involve.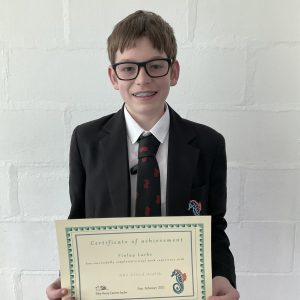 I was a little nervous to start with. I liked the way the day followed the same patient and all sections were involved around that. The sessions were presented in 20 minutes slots which allowed us to get a flavour of a big range of jobs in that sector.''
I found the work experience very informative and encouraging to young girls who are interested in joining the army. They were all very nice and enthusiastic about their jobs and showed us how the army made them feel welcome, the amazing opportunities and experiences they had been given so far and how the army helped them when it came to maternity leave and balancing work with their family.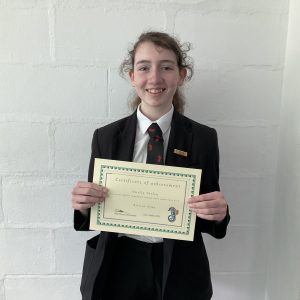 Check out the Springpod and Speakers for Schools websites for any further opportunities taking place during school holidays. Well done to all involved!